WORD CAFE EVENT ARCHIVE NELLY REIFLER – 9/17/15
This Thursday was a hot night in every sense. Nelly Reifler gave a knockout reading of the infamous "Barbie sex scene" from her novel Elect H. Mouse State Judge, followed by "Formica Dinette," a story she wrote from a prompt on the addictive website Underwater New York, you can find it by clicking on Fiction or Objects (a list of odd items found submerged in the waters around New York City and works inspired by them).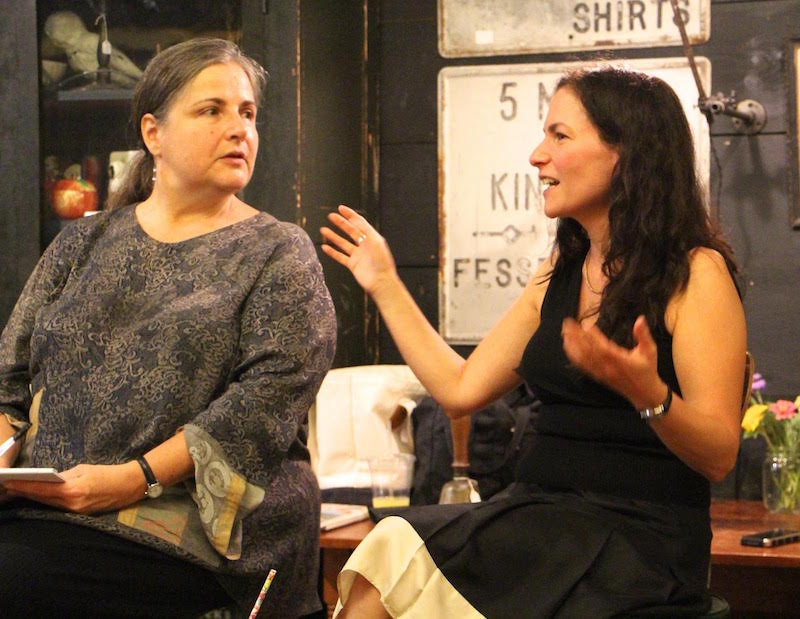 Nelly chose a formica dinette set found in the East River, then started researching vintage formica ads for inspiration. A tag line from one of these gave her an opening sentence–"There is a definite trend toward making Mother a member of the family again"–and one thing led to another, as things always will.
Our topic was "Points of View," and this story's may be unique in the annals of fiction; it's narrated by the first-person-plural entity, "we at Formica." But, says Nelly, there's more to point of view than who narrates the story.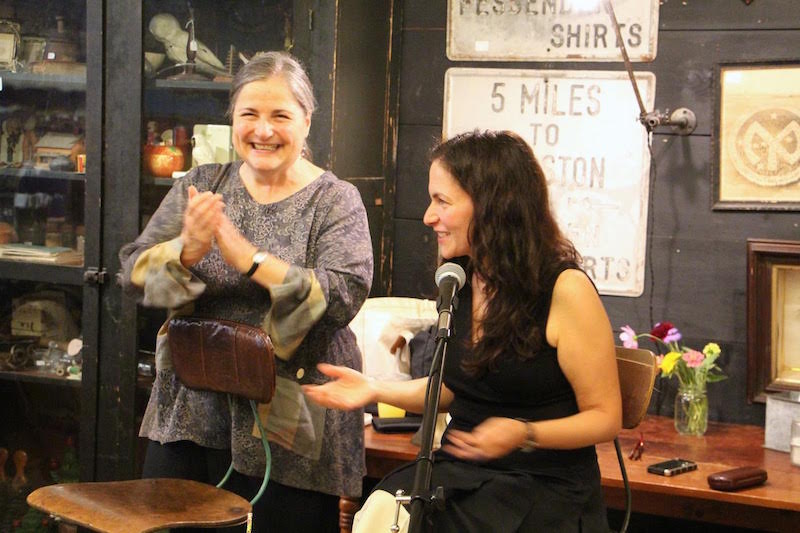 Paraphrasing a lecture she wrote for her MFA students at Sarah Lawrence, she called point of view the "genome" of a story. One strand of genetic material is who is telling the story (first, second or third person; singular or plural; single or multiple narrators). But point of view is "really about location–where the speaker is standing in relationship to the subject." The narrator may be distant or close to the story's events and characters, in space or in time. Did this happen a long time ago in a galaxy far away, or right this second to someone you love?
Nina pointed out that the narrator's attitude towards the story's events–defensive, judgmental, starstruck–can also affect point of view. So can limitations. What does the narrator not know or see?
Nelly feels that point of view is often an intuitive choice, but that shifting point of view can be a helpful craft trick when a writer is feeling uncomfortable. She also encourages experimenting with unusual points of view to shake things up–one of her grad students wrote about a family occasion from the point of view of a deer head mounted on the wall.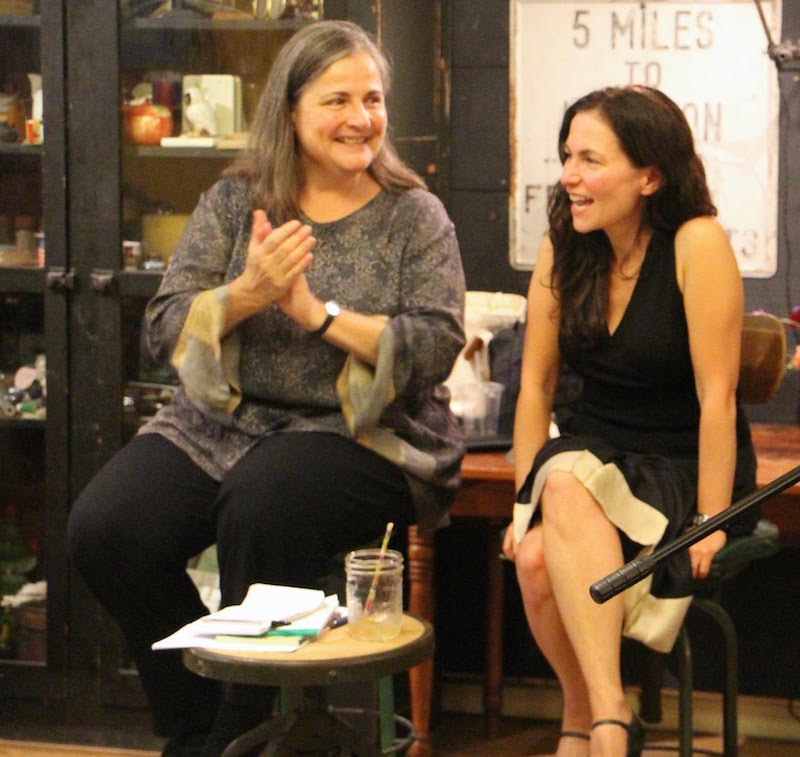 THE EXERCISES:
— Nelly asked us to write from the point of view of any non-human object in the room, including the abstract or ethereal (i.e. heat or white noise), the unseen (i.e. underwear) or a plural point of view ("we" or "they"), and gave us the following opening sentence: "It's happening again."
— Nina suggested writing a charged encounter between two people at a restaurant from the point of view of their waiter.