When:
November 13, 2016 @ 4:00 pm – 5:30 pm
2016-11-13T16:00:00-05:00
2016-11-13T17:30:00-05:00
Where:
The Golden Notebook
29 Tinker St
Woodstock, NY 12498
USA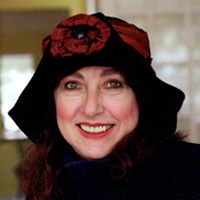 LAURA SHAINE CUNNINGHAM is the author of two acclaimed memoirs, Sleeping Arrangements and A Place in the Country, which were first published in the New Yorker and went on to become bestsellers. She is also the author of six novels, including Beautiful Bodies and Dreams of Rescue. Her plays are published by Broadway Play Publishing and have been produced by Steppenwolf Theater, in New York City, and in Russia, Romania, Croatia, Finland, Portugal, England, and Mexico. She is an alumna of New Dramatists and a playwright member of The Actors Studio and Herbert Berghof Theatres. Laura is a frequent contributor toThe New York Times and her work has appeared in The Atlantic Monthly, Esquire, the New Yorker, Harper's Bazaar, and Vogue.
MARGARITA MEYENDORFF (Mourka) is the author of the forthcoming memoir DP: Displaced Person. The daughter of a Russian Baron, she was born displaced, far from the opulence of Imperial Russia that was her birthright. A series of wars destroyed this privileged existence, and Margarita's life became a series of extraordinary moves. She has performed as an actress, dancer, musician, and storyteller at venues throughout the United States and in Europe.